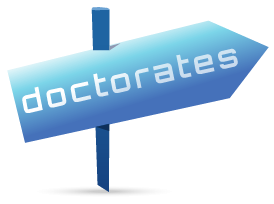 Thesis Proof Edit Rewrite Services
Helping You Achieve Academic Success
Thesis Proof Edit Rewrite Services
Thesis Proof Edit Rewrite Services (aka Thesis Services) primarily provides customised one-to-one thesis editing, thesis proofreading, thesis rewriting, and general and related thesis services to help students achieve academic success. It also works on dissertations, for various other academic authors and, occasionally, on essays. Recommended by supervisors and professors, Thesis Services tailors work to your individual needs: specific thesis concerns (e.g. structure), dialect (e.g. Chinglish), learning barriers (e.g. dyslexia), and/or ELL, EFL, ESOL and English as a Second Language students (see Dr Yang – right).
English As A Second Language (ESOL) Help
I have a CELTA (Certificate in English Language Teaching to Adults), experience teaching ESOL (English for Speakers of Other Languages), and many thousands of hours' experience on theses and other documents written by non-native English speakers, helping their pursuit of academic and professional success.
"This service is really suitable for international students."
Judy
Why Thesis Services?
Thesis Services is UK based and run by an individual (read more about me) so each client works with the same person each time, which limits service variation. I have various relevant experience and qualifications for such work, plus many years' experience working on theses, dissertations and other academic documents. Also, Thesis Services provides customised services for individuals and commits to helping clients improve their work and achieve academic success.
Read Articles And Access Other Resources
Thesis Services writes brief articles about theses and other academic writing. Ideas for these come from personal experience when proofreading, editing and rewriting theses and other academic documents, reflections on theses and how to write a thesis, and suggestions clients have made from initial problems with writing a thesis or about something they want to understand more (you can make a suggestion). I'll also look at relevant resources for thesis writers and provide other useful information, so visit again to see what Thesis Proof Edit Rewrite Services can offer you.
"On one of the final tasks in a painstaking research writing process – particularly in my case, which was a book – I found that Col provided a professional service, along with a personal touch, being patient with my queries, self-doubts and impatience. So a very endless gratitude – keep up the good work."
Shoba
Contact me now so I can help you achieve academic success.